If you're on Facebook, come join my Event: The Facebook Experiment to fight Cancer: (Click on the pic)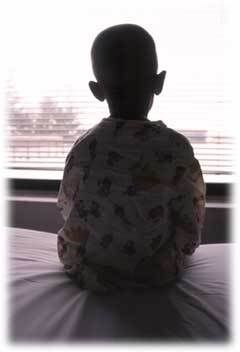 (you have to be logged in to visit that link)
If you're not on Facebook, here's what we're doing:
Between now and Christmas of 2008, 100% of the proceeds generated from the sales of my upcoming single, "Never for My Sake" will be donated to Gateway for Cancer Research. I feel like I've been really fortunate this past year in both my personal life and with my music and I wanted a way to give back by contributing to a cause I really believe in.
Here's the reason I chose Gateway for Cancer Research:
My brother was recently diagnosed with a malignant brain tumor. He underwent brain surgery and the surgery was successful in removing the tumor. However, it's not over yet, as he has another treatment scheduled to, hopefully, finish it all off, and we're hoping and praying for it to do just that.
This experience with my brother has brought me to an awareness of the dangers of cancer, and has inspired me to take action. So I came across Gateway for Cancer Research and found it to be an effective organization dedicated to curing cancer through funding patient-centered clinical studies that make an impact on those battling cancer.
(Gateway for Cancer Research)
You can contribute by:
1) Purchasing the song, "Never For My Sake" on iTunes:
2) Inviting all your friends on Myspace, Facebook, Blogger, etc., to purchase this song on iTunes.
I believe this is a great way for you and me to make a difference in the world. I've always wanted to improve the world with my music, and here's my chance. Will you join me?